Descargar e instalar gratis para pc Los Sims Complete Collection en español. Los Sims es un juego de simulación interactivo para un jugador. El jugador controla el día a día de la vida virtual de las personas a las que se les llama «Sims». El juego plantea un montón de objetivos secundarios claros,como el éxito profesional,la relación entre los Sims, el matrimonio y la formación de una familia,la satisfacción de las necesidades básicas de los Sims (dormir,comer,bañarse,entre otras acciones que imitan las necesidades de los seres humanos) y,en resumen,obtener la felicidad. Crea a tus sims, sus mascotas, decora sus hogares, diviértete y explora en este mundo nuevo!
Contenido Incluido:
Los Sims: Más vivos que nunca 
Los Sims: Animales a raudales 
TÍTULO: Los Sims Complete Collection
GÉNERO: Simulador
FECHA DE SALIDA:  4 de febrero del 2000
PESO: 2,02 GB
IDIOMA: Español, Ingles, Portugués, etc…
Requisitos del sistema para PC:
Windows 95 o 98 (también compatible con nuevos sistemas operativos).
 233 Mhz Procesador, 64 MB Ram, 4x Speed CD-Rom, 4x Speed Speed CD-R/RW, DVD-Rom or DVD R/RW/RAM 2 MB DirectX 7 Tarjeta gráfica. DirectX 7 Tarjeta de sonido.
Mac OS 8.1 o posterior, 233MHz o más rápido PowerPC G3 or G4. 64 MB RAM. Monitor y tarjeta gráfica capaces de mostrar 800×600 Resolución en miles de colores. 2 MB o más de VRAM, 8x CD-ROM drive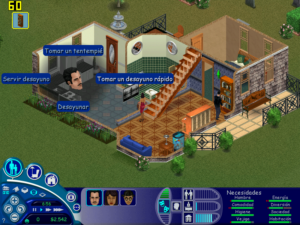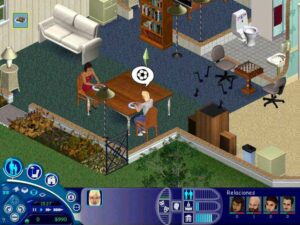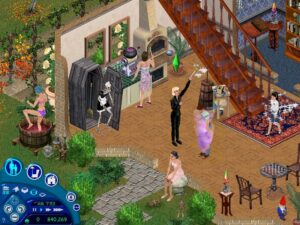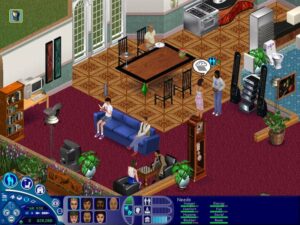 1.-Descargar y extraer .rar 
2.-Abrir la carpeta «(DVD) The Sims Complete Collection» ejecutar ejecutable «start» como administrador, seleccionar idioma, ruta donde se desea Instalar y poner serial (lo encuentran en la carpeta principal en un documento de texto).
Al terminar la barra de instalación cerrar la ventana del registro y cerrar la ventana de inicio al juego, NO LANZAR EL JUEGO AÚN. 3.-Nuevamente en la carpeta «(DVD) The Sims Complete Collection» ingresar a la carpeta Craks-the sims complete colecion 1.91, y COPIAR el archivo ejecutable.
4.-Ir a la ruta donde INSTALARON el juego, Maxis-Los Sims-Pegar y reemplazar el archivo.
5.-Una vez pegado, le damos click derecho al archivo ejecutable Enviar a–> Escritorio.
6.-Al acceso directo damos click derecho -Compatibilidad, le damos click a la casilla «ejecutar este programa en modo compatibilidad para..»  y ahí seleccionaremos WINDOWS XP (SERVICE PACK 3)-Aplicar-Aceptar 
7.-Click derecho sobre el acceso directo del juego-Ejecutar como administrador 
8.-Difrutadlo!
Los Sims Complete Collection + ALL DLC'S Español
CONTRASEÑA:
www.aquiyahorajuegos.net