Descargar e instalar The Darkness II Limited Edition gratis para pc en español Un intenso shooter en primera persona que ofrece un relato retorcido y apasionante, moderno drama policial y terror sobrenatural.

Limited Edition content includes:
Optional Crazy Abdul costume.
Additional Gourmet Hearts ability (increases the benefit of eating hearts).
Additional Relic Hunter ability (shows the location of game bonuses).

TÍTULO: The Darkness II Limited Edition
GÉNERO: FPS Acción Sangriento Disparos Oscuro Un jugador Cooperativo Terror Primera persona Violento Multijugador Atmosférico Buena trama Sobrenatural Tebeo Corto Múltiples finales Aventura Desnudez Divertido
FECHA DE SALIDA: 9 FEB 2012
PESO: 5,64 GB
IDIOMA: Español, Inglés, etc…
MÍNIMO:
SO: Windows XP / Windows Vista / Windows 7
Procesador: Intel Core 2 a 2 GHz / AMD Athlon 64 X2 4200+
Memoria: 1.5 GB de RAM
Tarjeta de Vídeo: nVidia GeForce 8600 / ATI Radeon HD 2600 con 256 MB de VRAM
Sonido: Dispositivo compatible con DirectX
Adicional: Es necesaria la instalación de Visual C++ 2008 Redistributable, DirectX y nVidia PhysX versión 9.11.1107 (incluidos con la descarga)
RECOMENDADO:
SO: Windows XP / Window Vista / Windows 7
Procesador: Quad Core a 2.4 GHz
Memoria: 2 GB de RAM
Tarjeta de Vídeo: nVidia GeForce 9800 GTX con 512 MB de VRAM o superior
Sonido: Dispositivo compatible con DirectX
Adicional: Es necesaria la instalación de Visual C++ 2008 Redistributable, DirectX y nVidia PhysX versión 9.11.1107 (incluido con la descarga)
INSTRUCCIONES DE INSTALACIÓN
Descargar y extraer rar
Ejecutar setup como administrador e instalar
Ejecutar juego como administrador y disfrutarlo
---
DESCARGAS
The Darkness II: Limited Edition
Contraseña:
www.aquiyahorajuegos.net
---
COMPRA JUEGOS BARATOS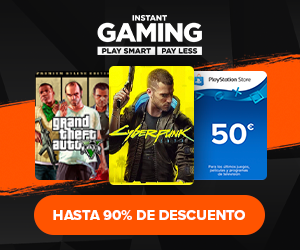 ---
TUTORIAL
En breve…